A mobile app for the interior design enthusiasts
The purpose of the "wodomo 3D" app is to use Augmented Reality to help throughout any project of home improvements.
wodomo 3D is a mobile app which allows you to see your home improvement project in Augmented Reality (AR) and which can create 2D and 3D house plans.
Starting a home improvement project can be both exciting and stressfull. It's great to create a space a lot nicer, and which corresponds to our needs and to our home design style. But there're so many possibilities… Sometimes, our initial ideas were not fully adapted to the dwelling. And this is the last thing we want to realize after costly works!
Test your home improvements and see them in Augmented Reality
Using Augmented Reality, you can try various home improvements and get an immersive experience of them. You move around and see, on your device video camera image, the result projected over the real space of your dwelling. You will almost "feel" how the place would look like.

This is why you will find this app helpful to decide what interior design changes are the best.

With wodomo 3D, you can simulate adding a wall or removing an existing one. Doors and windows can be added or existing ones can be removed. And you can change the paint color of a wall or a ceiling part.
Once you've changed part of your home interior design, you can move around and see the result in real time from various angle views.
There is a slider managing the model transparency. It allows you to switch in real time, from reality view, to the one of the redesigned room and back.
Create 2D and 3D house plans
The process starts with the capture in 3D of the home structure. Thanks to the augmented reality technology, you simply have to tell the app, one room after the others, where the various corners, doors and windows are located on the camera image. No need for a measuring tape, the app will automatically take all the dimensions.
The app can generate 2D house plans and export them in PDF files. And it can also generate 3D house plans which can be exported using the wavefront/OBJ format.
Visit Create 3D house plans in AR with wodomo 3D to get some guidelines and tips to create your first 3D house plan.
Explore your home improvements in Augmented Reality
If you love interior home design, download "wodomo 3D" and start your home improvement project in augmented reality today!
The app is available on Google Play and App Store.
Google Play is a trademark of Google Inc.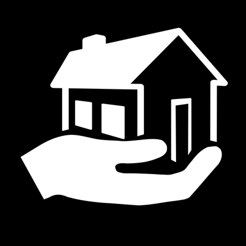 App Store is a trademark of Apple Inc.